Ladies and gents, another epic event is going down at Beachclub on July 23rd and you can't miss this one.
Hit the Beach is brought to you by The Drysdale Group, along with Monkland Village Productions, Beachclub, Tristar Gym, MMA Quebec, and in association with the Just For Kids Foundation. This event is the first of its kind! Though every day at Beachclub is legendary, this one is really going to kick it up a notch. Here's what you need to know:
The event is a hybrid between MMA fighting and a luxury service beach party. The fights are open to the public, meaning anyone and everyone is free to register and step into the ring. A professional MMA octagon will be located right in the center of the dancefloor so that everyone can watch the sparring. The matches will be refereed by Montreal's own Firas Zahabi, an MMA legend and one of George St-Pierre's personal coaches! There will also be a wrestling tournament on the main stage.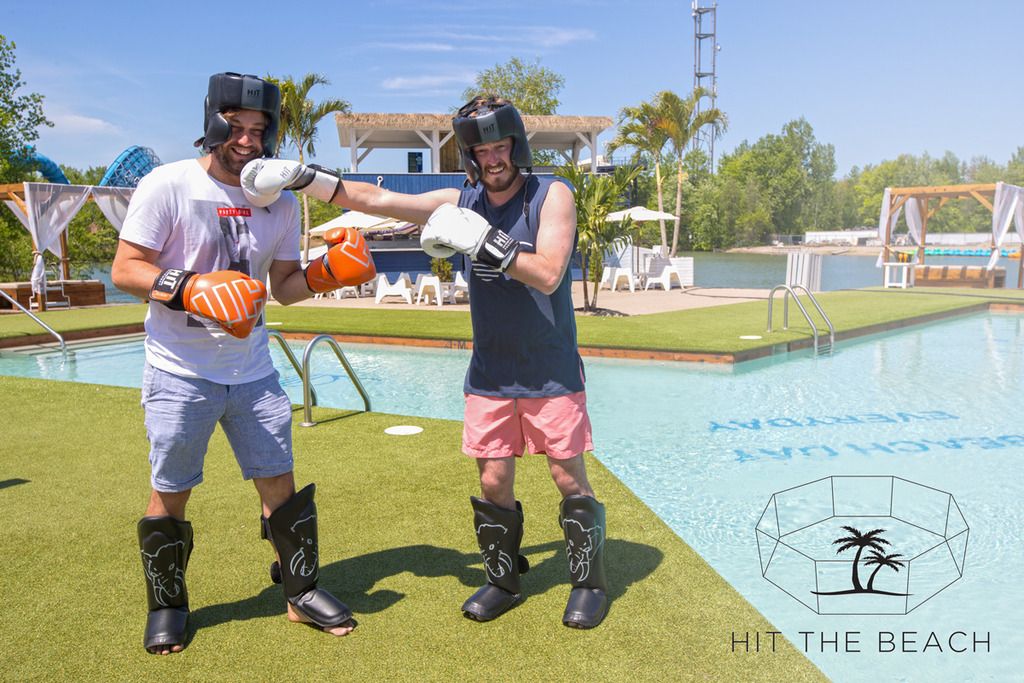 Photo cred: Stephen Drysdale
If that isn't enough to catch your interest, there is more! Check out a ton of different events and activities to keep you occupied and having a blast. Think: Flyboard®, food trucks, bottle service (or by the glass), guest appearances from some of UFCs biggest names, and more. Upgrade to the VIP experience where you can have the best view of the fights, flowing drinks, and phenomenal personal service.
Watch some insane fights right up close while dancing, drinking, and mingling in the sand at our beloved Beachclub. You won't get the chance to attend an event like this again in the near future!
Hit the Beach was planned in part to help raise money for the Montreal Children's Hospital. Part of the funds raised by this event will help purchase high-priority medical equipment. These guys really know how to throw a party and it is always done for a great cause! If you have yet to attend one of Drysdale's events, this is the perfect opportunity to dive right into the action. If you think you can fight, or you just want to enjoy the party, get your tickets NOW!
Hit The Beach is a brand new concept, and you're invited to be there to be part of the history making.