1. The Club Promoter
Photo cred: Somwhr Liquor Lounge
The Club Promoter will have at least one pic of himself holding a bottle of Grey Goose or Belvedere. More than one photo will definitely have a club's logo in the bottom corner, and you might notice some Drake lyrics in his bio. If you were to check out his Facebook profile, one of his recent posts probably includes the words "hit me up for guest list."
2. The Transformer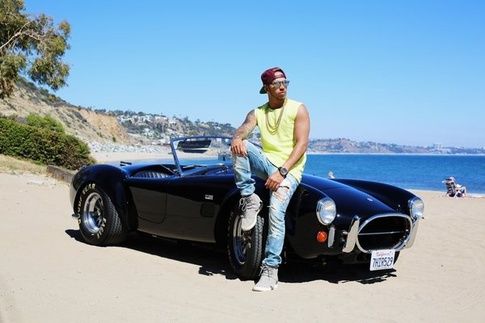 Photo cred: quora.com
I call this chap The Transformer because he basically just is his car. He loves his vehicle so much that they've just morphed into one creature. You will be hard pressed to find a photo of him that is not either just his car, him in his car, him beside his car, or him sitting on the hood of his car.
3. The Guess Who
Photo cred: seventeen.com
This guy is oh so mysterious. In each of his photos there are multiple people, and they all look just enough alike that you can't fully tell which one he is. You'll scroll through his photos countless times before giving up and assuming he's playing this strange mind game for a reason.
4. The 'I Hope That's His Sister'
Photo cred: www.cosmopolitan.com.au
This guy is in a number of photos with a woman (sometimes consistently the same woman), or with a number of different ladies. You will find yourself asking why he is on a dating app in the first place. Are these girls his relatives? Friends? Exes? His girlfriend!? You will probably never know.
5. The Red Solo Cup
Photo cred: www.slate.com
This fella is holding a red solo cup, a beer bong, a Twisted Tea, or other such "fratty" drinks in at least one of his photos. He's probably excellent at Beer Pong, most likely a student, lives in a house with a minimum of two other guys, but has an alarmingly big heart. He's also almost definitely not from Montreal.
6. The Gym Rat
Photo cred: www.pinterest.com
Not just one, but ALL of this guy's pictures are fitness related. You'll probably spot a shirtless pic, an in-action pic, an outdoorsy fitness pic, and maybe even a meal prep pic.
7. The Globe Trotter
Photo cred: travelandtourscentre.com
This guy is always on the go. He's got a passport full of stamps and a serious case of wanderlust. You'll see pictures of him at temples, on the top of mountains, posing with exotic animals, and probably at a Full Moon Party if he's a millennial.
8. The Foodie
Photo cred: www.flickriver.com
This guy is crazy about food. His pictures are mainly food-related. Check him out at a fancy restaurant, cookng, showing off his every meal, sipping wine, or eating. He just can't get enough. Naturally, he feels right at home in Montreal, so you'll probably see him at some new places you haven't even heard of yet.
9. The Sk8er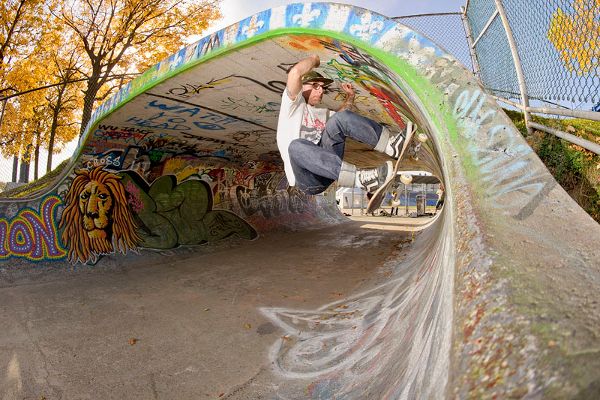 Photo cred: cultmontreal.com
Here you will find the Montreal skateboarder. One of his photos will most definitely be on his board, perhaps even at TRH Bar. His other photos might include: a photo with graffiti for a backdrop, a photo wearing Vans, and at least one exposed tattoo. Oh also, you'll probably be able to spot a Pabst Blue Ribbon somewhere in there as well.
10. The Tammer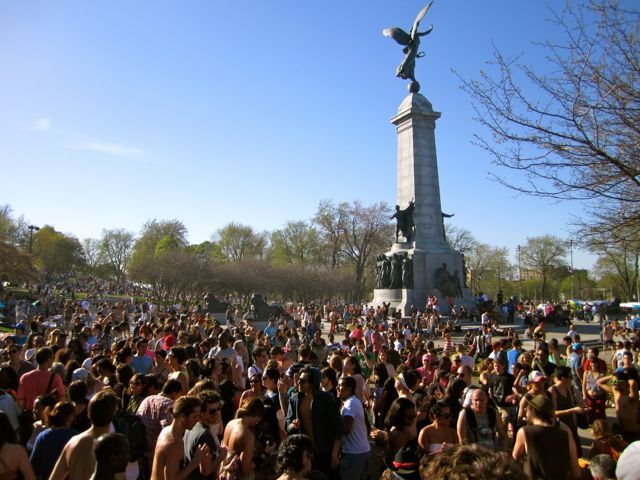 Photo cred: cristinsadventures.com
Last but not least, you have the Tam Tams regular! This guy can be found at Tam Tams every Sunday doing any number of activities. His photos probably include him slack lining, hacky-sacking, doing acro-yoga, or just lounging in the grass. This dude is very laid back. He might even describe himself as a "free spirit" in his bio.