Some say it's only spring once the tulips bloom, or there are baby birds waking you up every morning. But in Montreal, we don't let nature decide. Instead, we leave it to the hardworking men and women behind our nearest and dearest ice cream shops to signal that the bland days of winter have given way to the sugary avalanche of spring. We may have only had a handful of days with temperatures surpassing the low-mid teens, but that isn't going to stop our favourite ice cream parlous from flinging open their doors and reclaiming what is rightfully theirs. In case you are unsure, here's a list of some of the classic spots that have opened (or are soon to open) for the 2016 season!
1. Les Givrés 2730 Masson
Les Givrés opened their doors recently, and it is particularly important this year, because they are at a new location in Old Rosemont. Their new spot is about a fifteen minute walk from Laurier metro.
Photo cred: The Main Mtl
2. La Diperie 68 Des Pins
The newest addition to the frozen dessert scene is out of the gates early this year. La Diperie opened on April 15th, but that's not all. They've got two more locations in the works. Stay tuned to their Facebook page for more news on those future grand openings.
3. Ripples 3880 Saint Laurent
For over twenty years Ripples has been proudly serving the Plateau community some of the best ice cream in the city. You can never go wrong with this timeless classic, which opened in mid-April this year.
4. Cremerie Meu Meu 4458 St Denis
This pint-sized spot has also opened shop again for the summer. Anyone who has never tried this ice cream needs to make it their first stop this season. All their flavours are made in house and this place might win the award for most unique flavours.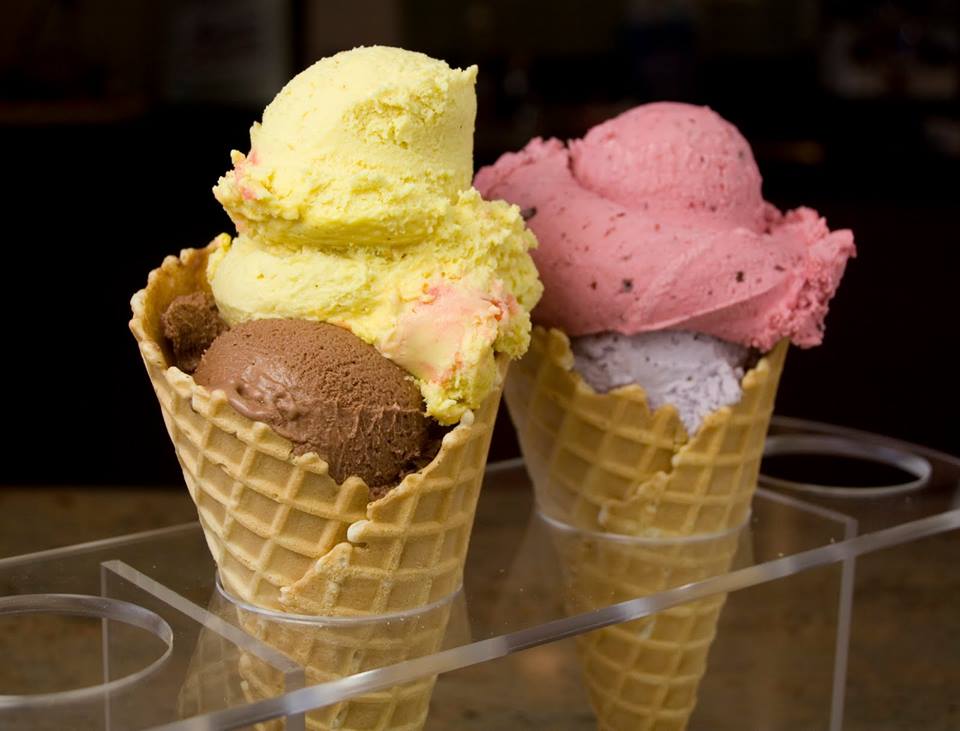 Photo Cred: Pile Our Glace
5. Kem CoBa (April 29) 60 Fairmont W
The Mile End's crown jewel opens on April 29 this year. With fresh ice cream, sorbet and soft serve made in house, if you haven't been here yet you really haven't lived.
6. Pile ou Glace 7084 St Laurent
For all the gelato fans out there, you can't get much better than Pile ou Glace. This place is the perfect pit stop after a nice summer's walk around Little Italy.
7. Glacier Le Biblioquet Multiple Locations
This ice cream juggernaut has had some of their locations open all year round. But those of you in Outremont, Westmount and the Plateau can rejoice that these boutiques are now officially open too.