1. Grey Goose present NYE @ Le Rouge Bar
Photo cred: Montreal New Years Eve
7 rue Prince Arthur W
New Years Eve at Rouge is back and better than ever. Join in the revelry for this year's NYE party presented by Grey Goose; tickets are 15-20$, but buying tickets in group can get you an extra ticket free or even a free bottle for large groups! This one will definitely be a Montreal New Years to remember.
2. Aloha 2017 @ Don B Comber
Photo cred: Boulevard St Laurent
3616 boul St-Laurent
Tickets range from 20-30$ an include open bar before midnight. If you're looking to level up your night, Don B is also offering a handful of VIP packages which include with up to three free bottles for your celebration.
3. NYE @ Club Peopl
Photo cred: Fockus
390 rue Notre Dame W
For the past three years this club in picturesque Old Montreal has been elevating Montrealers' standards for nights out year round. Make sure you keep an eye open for what they've got in store for the final epic night of 2016.
4. The Montreal Ball @ Muzique
Photo cred: MTL BLog
Muzique, 3781 boul St-Laurent
Catering to a "mature clientele", Muzique is offering a taste of the high life in their NYE. Enter a world of glitter, champagne and elite party atmosphere to ring in 2017. Get your tickets while they last, starting at 25$.
5. New Years Eve Madness 2017 @ Le Cinq
Photo cred: Wantickets
1234 rue De La Montagne
Tickets for this evening start at 49$ and range up to 99$ for "all you can ingest". This night promises a wide range of music; three different rooms and six DJs for a New Years Eve to remember.
6. Fluid NYE @ Club Soda
Photo cred: If3 Festival
1225 boul St-Laurent
Tickets start at 74.99$ for one of Montreal's most popular all-inclusive NYE parties. VIP packages are available as well for a truly unforgettable night.
7. Thursdays NYE
Photo cred: MTL Blog
1449 rue Crescent
Prices vary depending on how much access you're looking for to this two floor, open bar, 4 DJ party. Busy Crescent street will be buzzing with activity on NYE, so you really can't go wrong with this one.
8. NYE 2017 @ Sir Winston Churchill's
Photo cred: Journal de Montreal
1459 rue Crescent
You'll definitely want to get your hands on one of only 50 VIP all-access bracelets for this event, which let you skip the line and grant access to Sir Winston Churchill's, Winnie's and Karina's as well as a free bottle of bubbly. These go for 50$ a pop, with other packages available for more limited club access.
9. NYE 2017 @ Copacabana
Photo cred: Drink Advisor
1469 rue Crescent
This event's claim to fame is it's lineup of group packages. If you and your friends are looking to invest in an all-you-can-drink VIP New Years, it's worth checking out the silver, gold and platinum group packages here.
10. Happy New Year 2017 @ Club La Boom
Photo cred: Yelp
1254 rue Stanley
How many other venues can promise not one, not two but seventeen fully-equipped bars? Nobody wants to spend their night waiting in line for a drink, and for as little as 60$ a ticket for this event ensures you won't have to.
11. New Years Eve Extravaganza Club Crawl
Photo cred: Club Zone
Departing from Le St-Laurent Frappé, 3990 boul St-Laurent
Why go to just one NYE party when you can hope between four? Party buses will transport guests between stops on this wild ride. Tickets start at 34$.
12. New Years Eve at the Old Port
Photo cred: Montreal Gazette
Jacques-Cartier Pier, rue de la Commune E
Come ring in 2017 with this city-wide tradition! New Years Eve in the Old Port features live music, dancing, a good old fashioned countdown and a dazzling fireworks display.
13. NYE @ Tokyo Bar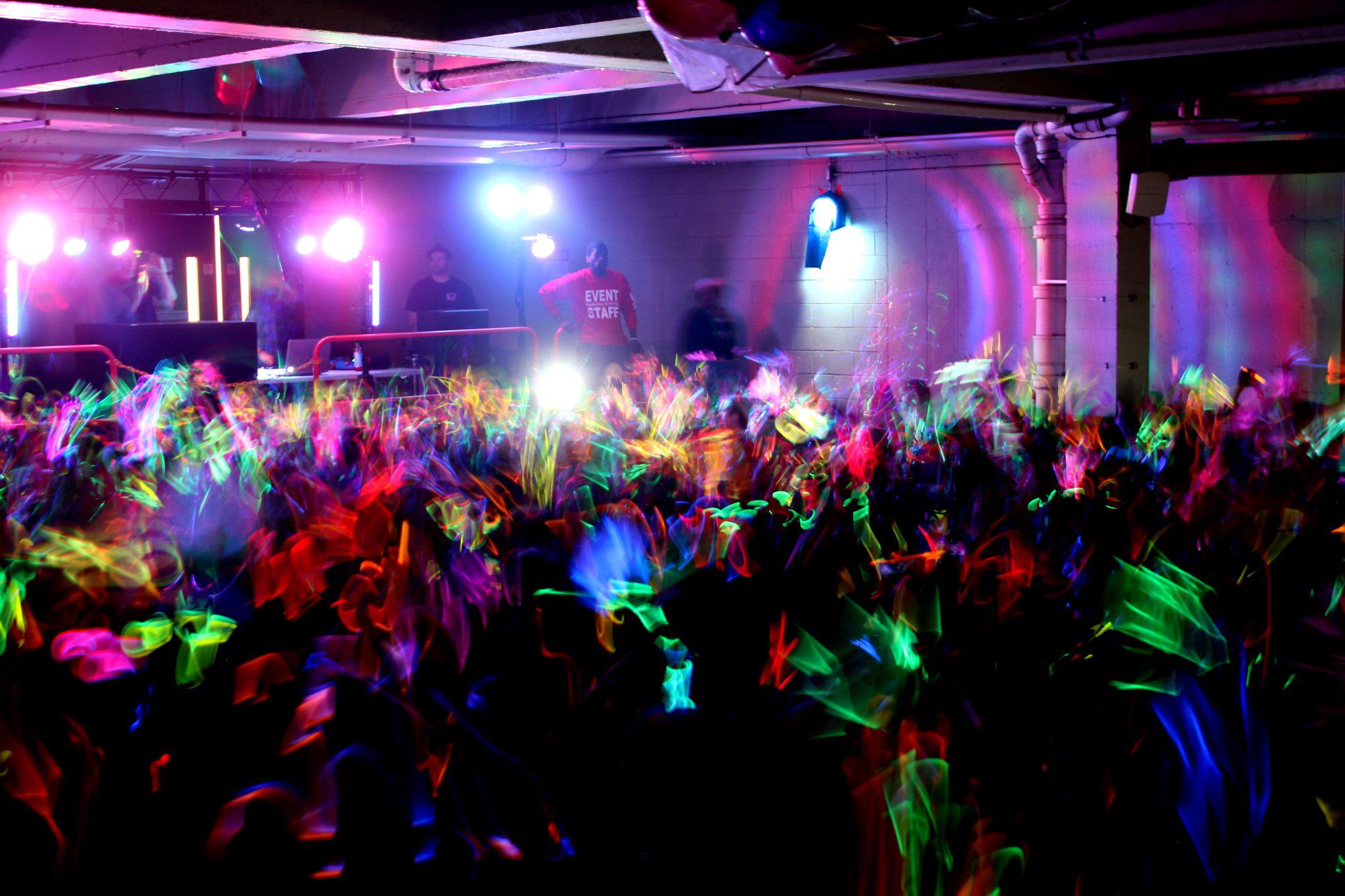 Photo cred: Best Halloween Parties
3709 blvd St-Laurent
Get your tickets early at 25$ to make sure you're guaranteed entry to the city's hottest glow in the dark New Years Eve.
14. Hyatt Regency
Photo cred: EDM Sauce
Hyatt Regency Hotel, 1255 rue Jeanne-Mance
This suit and tie event offers three different New Years Eve package options ranging from a three course meal with five hour open bar, to three hour open bar, to a flat rate for general admission. Prices range from 160$ per head to 50$ depending on what you choose.
15. NYE '17 @ Blvd 44
Photo cred: BLVD 44 Montreal
Hotel 10, 2108 blvd St-Laurent
Add an element of sophistication to your New Years Eve in this hidden club in Hotel 10. Tickets range between 30-50$, as well as three unique VIP packages.
16. Ultimate Montreal New Years @ Jet Nightclub
Photo cred: YUL.Buzz
2020 Crescent st
You won't want to miss this night of premium New Years madness at Jet Nightlcub on Crescent. 10 Montreal DJs will pump out the best house, R&B, club anthems and top 40 for a super fun New Years Eve of dancing and good vibes.
17. Facul T
Photo cred: Facul T Club
3556 boul St-Laurent
Complete with balloon drop, live televised countdown from Time's Square and a champagne toast at midnight, this combines all your NYE traditions into one bumping red carpet event on St-Laurent street.
18. NYE Countdown @ Buonanotte
Photo cred: Vimeo
3518 boul St-Laurent
This 21+ event includes a fantastic meal served in a formal dining setting. The prix-fixe NYE menu offers a decadent selection of carefully imagined options to suit everyone's taste preferences. This is the perfect option for those looking to ring in the New Year with a stylish dinner date.
19. Bord'Elle
Photo cred: MTL Blog
390 rue St-Jacques
Be on the guest list for the inaugural NYE event at the Old Port's newest tapas bar. Influenced by the 1920's this European boutique-inspired space is the perfect backdrop for your freshest New Years yet.
20. Carnavalesque NYE 2017 @ Bain Mathieu
Photo cred: MTL Blog
2915 rue Ontario
Cirque De Boudoir is known for their sensual themed events, and this New Years they've opted for a 1920's art-deco inspired underwater carnival. With go-go dancers, burlesque performances, and an open bar this will truly be a night to remember.