Renting a cabin is always a fantastic idea for a getaway! Whether you are looking to spend time with someone special, have a memorable weekend with a group of friends, or to get some serious solo R&R, getting out of the city is a great way to recharge. Become one with nature or stay inside and drink wine. What you do is up to you! We can help you with the where: here are the best places to rent a cabin around Montreal.
Photo cred: www.sepaq.com
This stunning destination will help you leave all your worries behind. Sandy beaches, gorgeous rolling hills, lush greenery, clear water, and a ton of water sports at your fingertips. You can choose between renting a compact or full cabin. Compact cabins sleep up to four people and they are as cozy as it gets! Full cabins can sleep up to five or six people, and they have two to three bathrooms. BBQs are provided in the summer, and you can't go wrong with free WIFI.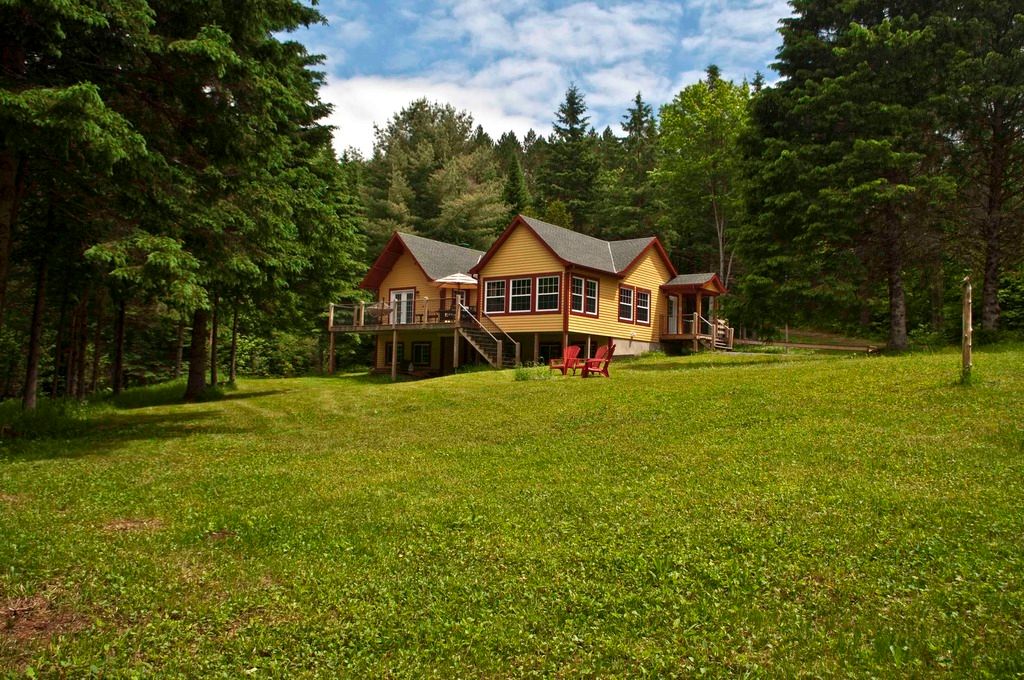 Photo cred: chaletsvalcarroll.com
These newly constructed chalets are fully equipped with everything you need for a carefree weekend away! Surrounded by stunning forested areas, you can enjoy the utmost privacy. All the cabins are on a beautiful private lake where you can do all the boating and swimming you want. You might feel like Anne of Green Gables here with all the rolling hills, meadows, valleys, and trails to explore. You will be located right near Rouge River, and you can go white water rafting, fishing, and a whole lot more.
Photo cred: chalet-montblanc.ca
Mont Blanc is a great place to lodge up during the winter, but it turns out that it is also a great place to shack up in the summer! These beautiful chalets are built to suit any group with ranging sizes and prices. Enjoy the beautiful mountain scenery, along with pool, hot tub, sauna, and more. Each place has fully equipped kitchens, balconies, fireplaces, and linens.
Photo cred: www.rusticvacations.com
This woodlands nature retreat is stacked with different cabins to rent, ranging in size, price, views, amenities, and more. This is a serious first class experience. The chalets range from one to seven bedrooms. Each comes with propane lights, a full kitchen, and a BBQ. These cabins are totally off the electrical grid; they are all set up with solar panels! And you can take advantage of the screened in porches and massive balconies to take in the surroundings. The location has nearby waterfalls, blackberry bushes, and private docks. There is no phone service, so get ready to unplug in the most 5-star of ways.
Photo cred: www.chaletsalouer.com
You are not going to believe this place exists! There are actual treehouses in Mont-Tremblant that you and your friends can rent and sleep in right in the middle of the woods. Each has a sunny terrace, fire pits, semi-private docks, picnic tables, heat, cooking equipment, and more. There are ten different treehouses to choose from right near hiking, water, and nothing but wooded beauty. You have never laid eyes on anything like this, and right near MTL!