You may have noticed that Montreal is packed with churches. They're everywhere! While we are lucky to live in a city with a rich history and beautiful architecture, church isn't for everyone. If you aren't religious and looking to tie the knot, you're in luck. There are countless venues to choose from in this gorgeous city. We've compiled a list of ten stunning Montreal venues that are NOT churches. Check it out!
Photo cred: centremontroyal.com
Centre Mont-Royal is an elegant venue with a modern flair that will suit any couple's personality. The talented group of coordinators at CMR will set out to make your dream a reality (while keeping your budget in mind). There is a wide variety of customizable menus to choose from so that you can impress your guests through the best way possible (their stomachs). The foyer spaces are perfect for cocktails as they have floor to ceiling windows for great lighting, views, and photos. There's also a great bonus when you book: the bride and groom get their room for the night for FREE!
Photo cred: thetopevent.com
This location might be a tad outside the city, but trust me when I say that 30 minute drive will feel like nothing when you lay eyes on this jaw-dropping venue. No matter what you envision for your special day, I guarantee you this venue can make it happen. With breathtaking outdoor spaces on the water, as well as tents, gazebos, fountains, and indoor ballrooms, you will be able to customize everything to your taste. If you want a horse-drawn carriage, Chateau Vaudreuil will make it happen! This venue has been hosting happy couples since 1989, so you can trust their expertise. Whether you are planning for 20 or 500 guests, you'll be happy here.
3. Espace Cormier — Loft Hotel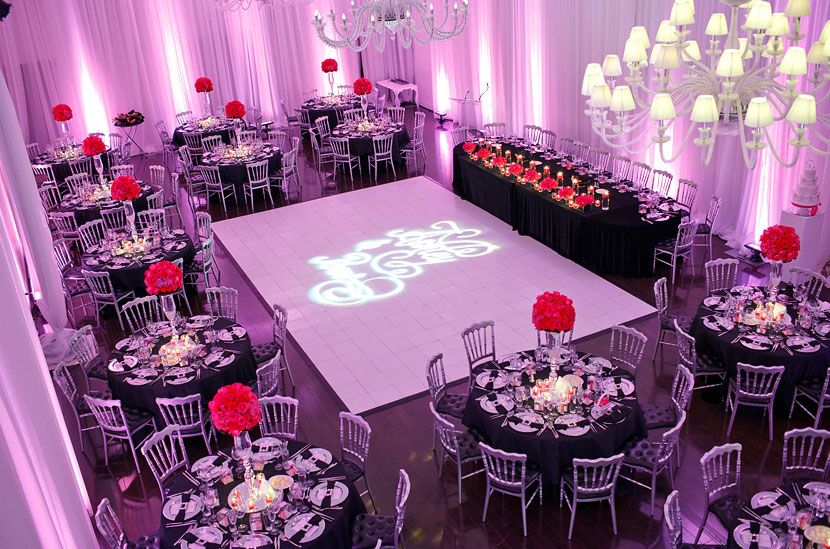 Photo cred: lofthotel.ca
This stunning Montreal space has three separate venues to choose from and they offer Total Event Packages. Espace Cormier seeks to remove the stress from your wedding planning. If you opt for one of their packages, you will have everything from chairs to flowers at your disposal. The staff have a keen eye for detail and they will diligently cater to you and your guests. Book your special day at this stunning, versatile venue and make sure your day runs as smooth as possible. Did I mention it is right in the heart of the city?

Photo cred: hotelnelligan.com
Nestled in Montreal's beloved Old Port, everyone should tie the knot in this exquisite venue. With exposed brick walls and modern decor, this venue is the perfect combination between new and old. Your wedding will be picture perfect inside this dreamy space. Invite up to 200 guests, make use of your dedicated wedding planner, customize your menu and enjoy the rooftop terrace for photos of you and your impressed guests.

Photo cred: hotelplacedarmes.com
This beautiful hotel was built in the 19th-century and holds jaw-dropping banquet spaces. The interior is elegant and chic while still maintaining an urban vibe. The rooftop terrace has incomparable views. This was the first ever boutique hotel in Old Montreal and there's no doubt why it's become an award-winning venue. Their ballrooms can accommodate from 120-250 guests and you will receive a dedicated wedding planner, custom menus, and terrace access. Take in all of the comforts of Montreal wrapped up into one stunning package!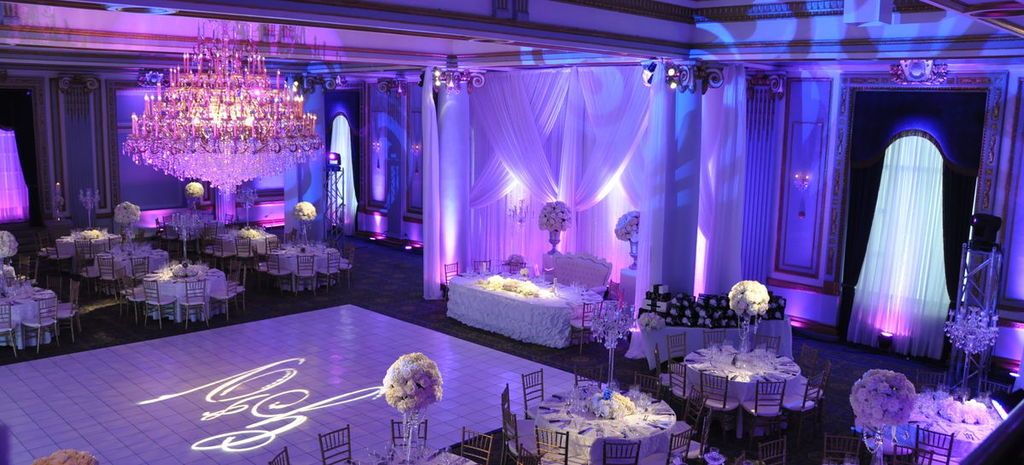 Photo cred: lewindsormontreal.com
Located in the heart of downtown Montreal, you will book this venue the second you walk through the door! The ceilings are 20 ft. high, and there is nearly 14, 000 sq. ft. of event space for you to take advantage of. You will be equipped with a dedicated team of event planners to bring to life the vision you've always imagined. With gorgeous chandeliers, and beautiful detailing on the walls, Le Windsor Ballrooms is full of romance. Whether you're going for classic and elegant, or modern and edgy, they can accommodate you.
7. Oldport Montreal - Montreal Science Centre
Photo cred: www.bride.ca
This unique location has multiple venues to suit any couple's dream. Choose from: The Belvedere, The Perspectve 235, The Panoramic Hall, and more. Each hall is exceptionally beautiful situated in the Old Port of Montreal and overlooking the city's stunning skyline. Overlook the St. Lawrence River, downtown Montreal, Old Montreal, or another unforgettable view. The spaces are contemporary, bright, and can accommodate anywhere from 40-400 guests. There are also three massive terraces perfect for summer photos.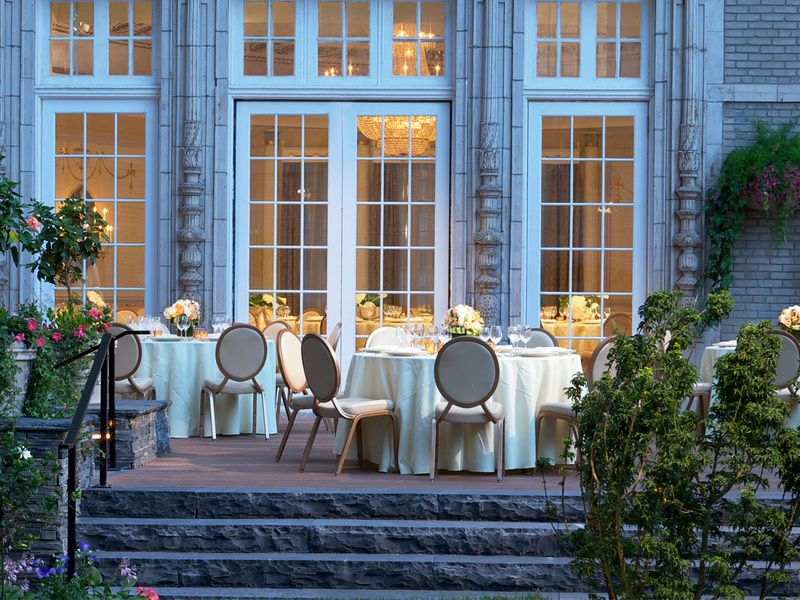 Photo cred: purentonline.com
Get ready for your jaw to drop! If you're looking for a fairytale wedding, this is the place for you. Their restored spaces will take you and your guests back in time, but still retain some modern elegance. The hotel has been open since 1912 and the Ritz-Carlton knows how to take lucury to the next level. This is the only hotel in Quebec to hold the prestigious AAA Five Diamond award. The food, staff, and venue will blow you and your guests away without a doubt.
9. Gallery Gora
Photo cred: oxidesign.ca
This commercial contemporary art gallery in Montreal has a magnificent 9, 000 sq. ft. space perfect for an alternative style wedding. They have a wonderful team of event planners on staff to help you create a very special day. You will be surrounded by the works of various artists, urban architecture, a concert piano, and more. They will help you pick your vendors and help you out every step of the way!
10. Chateau Ramezay

Photo cred: www.chateauramezay.qc.ca
This enchanting space can be perfectly transformed into the wedding venue of your dreams. Chateau Ramezay has an antique charm with stone and woodwork that lends it an elegant and timeless look. You are also welcome to use the Governor's Garden, a green oasis you won't want to leave, for your special day. Book your intimate and memorable event here today.