If you've splurged on tickets to a Habs game, you might as well make an evening of it. But drinks at the Bell Centre are not exactly thrifty. Check out this list of nearby breweries, gastropubs, resto-bars and speakeasies, to kickstart your hockey night in Montreal - divided into "MVPs" and "unsung heroes" in the true spirit of sports.
MVPs
Peel Pub (1196 Peel St)
Peel Pub, nearly as synonymous with Montreal sports as the Habs themselves. Perfect If you're with a big group, or simply want to get pumped for the game ahead in an energetic atmosphere.
McLean's (1210 Peel St)
If you're stopping by McLean's for a drink before the game, you might want to arrive on an empty stomach. This pub has a menu specifically tailored for Habs nights - "The Hockey Menu."
Sir Winston Churchill Pub (1459 Crescent St)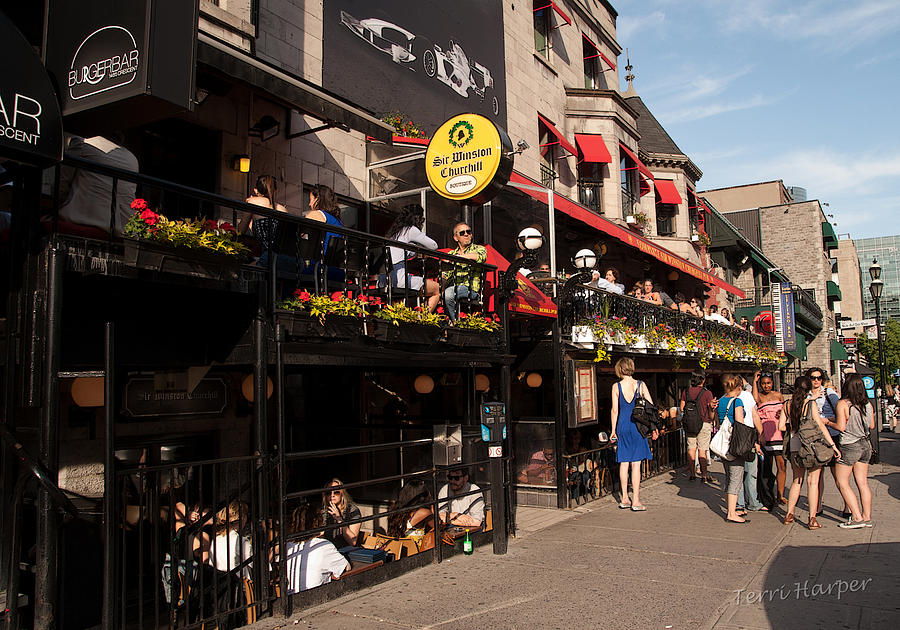 Nowhere in the city is there the same excitable, buzzing downtown feel as Crescent Street. Sir Winston Churchill has a great happy hour - and multiple house specials on daily rotations too.
Bier Markt (1221 René-Levesque Blvd. W)
There's nothing wrong with being a bit of a beer snob. Bier Markt is a great spot for beer aficionados who might crave a more extensive list than what's offered at the Bell Centre.
Les Trois Brasseurs (1356 Set Catherine St W)
Another Montreal classic: Les Trois Brasseurs has a really solid beer menu as well as beer brewed on-site; one for each of their locations.
UNSUNG HEROES
Dominion Square Tavern (1243 Metcalfe St)
This gastropub is a great choice for an pre-game cocktail, especially if you or anyone in your party is visiting from out of town. Originally a hotel/restaurant, the Dominion Square Tavern retains many architectural elements and design from it's heyday in the late 1920s.
Deville Dinerbar (1425 Stanley St)
A great choice for a girl's night drink before the puck drops, though Deville Dinerbar has such a fun and extensive drink list that everyone can find something to enjoy. Whether you're up for an "R-rated milkshake" or a "black tie cocktail" you'll definitely enjoy yourself here before the game.
The Keg (5 Ville Marie Place)
The Keg is an ideal place to grab a nice cocktail before heading to the game. With indoor access to both the metro and the Bell Centre, you really can't go wrong.
Drinkerie Ste. Cunégonde (2661 Notre Dame St W)
Tucked slightly south of the hustle and bustle of downtown, Drinkerie is the perfect cross between a pub and a cocktail bar. If you're seeking out a relaxed, but reasonably priced, drink or two, look no further.
N sur Mackay (1244 Mackay St)
Keep your eyes peeled - this little speakeasy, located down a small flight of stairs on Mackay, might be a bit hard to find but you definitely don't want to miss it. With creative cocktails and expert mixology, N sur Mackay is an ideal pre-game happy hour.